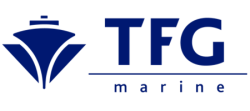 TFG Marine is a leading international marine fuel supply and procurement joint venture between physical commodity trading company Trafigura Group Pte and ship owning companies Frontline Ltd and Golden Ocean Group Ltd.  Formed in 2020, the company provides modern, simplified and transparent services that bridge every stage of the bunkering process for its customers, supplying over 10 million metric tonnes of marine fuels per annum across 35 strategic bunkering hub locations globally.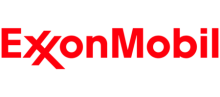 ExxonMobil, one of the largest publicly traded international energy and petrochemical companies, creates solutions that improve quality of life and meet society's evolving needs. Together with the marine industry, ExxonMobil has helped to enable use of compliant, cost-effective and reliable vessel operations in a diverse range of marine applications. ExxonMobil's advanced solutions are specifically designed to help to improve efficiency while enabling the safe and reliable operation of marine engines and ancillary equipment. 
The Company is committed to providing and improving critical products while working toward IMO targets, and creating greater value for all its stakeholders. Through the development of new projects, repurposing refinery infrastructure, co-processing bio-feeds, executing purchase agreements, using existing and exploring new CCS technologies, we are advancing a number of options for supplying lower-emission solutions. Our commitment to driving emission reductions in support of a net-zero future is outlined in our 2023 Advancing Climate Solutions Progress Report.
Full details of ExxonMobil's offer for the marine industry can be found here.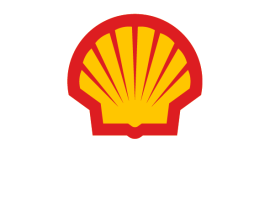 We are a global group of energy and petrochemical companies with more than 90,000 employees in more than 70 countries. We use advanced technologies and take an innovative approach to help build a sustainable energy future.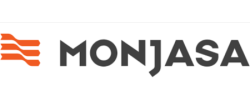 Monjasa is a global shipping partner and among the world's 10 largest marine fuel suppliers. Our core business includes reselling and supply of marine fuels and shipowning activities at a global level. By emphasising strong personal relations and engaging with local shipping communities, we service shipowners, charterers and operators in more than 800 ports worldwide. Our fleet of some 30 tankers and barges has helped us reach leading market positions in hard-to-reach markets across West Africa, Latin America and the Middle East.  
Monjasa supplies 6+ million tonnes of marine fuels yearly with its own fleet completing around 6,000 ship-to-ship operations. Today, Monjasa employs around 300 traders and other maritime specialists and recorded a total revenue of USD 5.5bn in 2022. 
Asian shipping partner  
Firmly rooted in Asia since 2008, Monjasa's offices throughout Singapore, China, and Vietnam cover supply operations across the region's major shipping hubs like Singapore, Hong Kong and Shanghai as well as emerging shipping markets. This year, Monjasa commenced its first supply operations in the Port of Singapore. Through this new expansion, Monjasa seizes further ownership across the industry value chain by offering end-to-end maritime logistics in the world's largest and most transparent bunker hub.
Learn more about Monjasa here.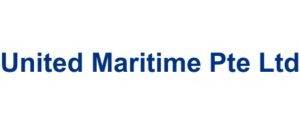 Networking Cocktail Sponsor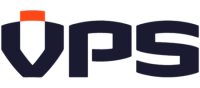 VPS is a world-leading, service provider with a proven & trusted reputation. For forty years, we have been at the forefront in providing fuel testing and advisory services to support our clients' goals of achieving sustainable operations, asset protection, preventative maintenance, plus environmental and legislative compliance. Today, more than 10,000 ocean going vessels use VPS.
Our Digital Decarbonization unit consists of data driven software solution for emission reduction (acquisition of Yxney Maritime) & state of the art laser based continuous stack monitoring of emissions services (acquisition of Emsys Maritime) to support the marine industry enhance sustainable operations & cope with future decarbonization targets.
Of recent, VPS has been involved in a yearlong partnership with the Global Centre of Maritime Decarbonization (GCMD) to evaluate Biofuels & support its global acceptance as an alternative green fuel for shipping.
Also, we have been involved in the very first Methanol bunkering in Singapore for Maersk to evaluate the quantity & quality control dimensions that will be needed for successful methanol bunkering in the future.

Bunker Partner is an independent global trader of marine fuels and bulk commodities with in-depth knowledge of the shipping industry. Established in 2015 by experienced professionals of shipping and bunkering businesses, the company has been growing dynamically ever since. Today, the company has trading offices and representatives in Europe, Middle East, and South-East Asia. The company believes that the security of logistical chains, sustainable energy sources and partnerships for life are the cornerstones of the industry's future and with the global challenges shipping and energy industries are facing today, Bunker Partner is constantly evolving and growing to support customers and suppliers to transition smoothly to alternative marine energy sources and reliable solutions.

Minerva Bunkering is the world's largest physical supplier of marine fuels and related service solutions to ships in port and at sea. As a leading shipping partner, with the backing of Mercuria Energy Group, we offer unrivalled capabilities, service, and financial strength.
Operating from a network of hubs around the world, and with a strong presence in Singapore, we have established ourselves at the forefront of the bunkering industry's evolution. We believe that customers should expect more from their bunker suppliers.
Offering a wide range of fuel products, including low-sulfur options, and leveraging the scale of our integrated supply chain, dense global delivery network, class-leading corporate infrastructure, and technology enabled solutions, we provide more than just molecules. Minerva delivers value, transparency, quality, and reliability.
As well as our emphasis on quality, we place great importance on customer satisfaction. We pride ourselves on our strong network and extensive experience in the marine fuel sector. Our global team of experts are well-versed in the complexities of the industry and work closely with our customers to deliver tailored solutions that meet their unique requirements. We provide an exceptional bunkering experience by ensuring prompt, reliable and efficient fuel deliveries to vessels worldwide, using our state-of-the-art infrastructure and cutting-edge technology.
As a sponsor for the upcoming award ceremony event in Singapore, we understand the importance of supporting and recognizing excellence within the maritime community. We look forward to celebrating the outstanding achievements of the industry's finest and fostering new partnerships and collaborations in Singapore.
This is the future of bunkering.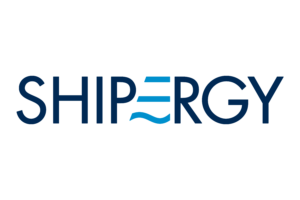 Shipergy is at the forefront of revolutionizing the maritime industry with its innovative and tech-driven approach to marine fuel trading and procurement. With a strong commitment to transforming traditional fuel practices and embracing the digital future, we empower shipping companies by providing partnership model solutions or acting as a competitive trader on behalf of our customers worldwide.
Our inhouse built platform "The Wave" offers a comprehensive resolution that leverages real-time data to optimize fuel decisions. By providing valuable insights into fuel quality, Shipergy enables shipping companies to make informed and strategic choices for their bunker procurement needs.
In the ever-evolving maritime landscape, Shipergy acts as a crucial intermediary, bridging the gap between industry stakeholders and regulatory authorities. Our unwavering commitment to sustainability extends to assisting shipping companies in meeting emerging carbon compliance requirements.
Shipergy is well-positioned to shape the future of marine fuel trading, promoting greater efficiency, transparency, and environmental responsibility within the industry.

V-Bunkers Tankers, Vitol's Singaporean bunker operations company, is a leading bunker tanker owner, manager and operator, committed to providing the highest standards of service and quality in Singapore's marine fuel industry. With a strong presence in the Singapore, V-Bunkers caters to ship owners across Asia and beyond, offering a reliable barging service with a fleet of more than 20 Singapore-flagged bunker tankers. V-Bunkers' commitment to excellence has been recognized as a recipient of MPA's Top Bunker Craft Operator Award in 2021, among numerous other industry awards and accolades. The company has also consistently received the highest ratings for its safety, quality, and environmental performance.
A pioneer in Sustainable Marine Fuel Solutions and delivering on its vision of professional excellence, V-Bunkers owns and operates Singapore's first electric hybrid bunker tankers that utilize Li-ion powered Energy Storage Systems (ESS) and a highly automated Power Management System (PMS) to significantly reduce carbon emissions. The company also owns Singapore's first dual fuel (LNG/MGO) powered bunker tanker in Singapore. Through the addition of Oil/Chemical IMO II bunker tankers in 2024, that will be able to offer biofuel blends even up to B100, V-Bunkers has taken tangible steps to facilitate its clients' decarbonization journey.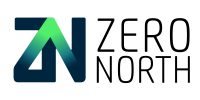 Recognising the challenges posed by climate change, technology company ZeroNorth was founded to accelerate the transition to greener global trade. By blending cutting-edge data-driven technology with human expertise, the ZeroNorth platform provides a range of software solutions that are helping the global shipping industry cut emissions and reduce its impact on the climate, whilst maintaining commercial performance.
ZeroNorth offers one platform with multiple services and is an industry leading software developer, which interconnects data into insights and actions, optimising global trade for cargo owners, vessel owners, commercial operators, charterers, and bunker suppliers. The company's software offers a full range of services which support the value chain to increase earnings and reduce CO2 emissions.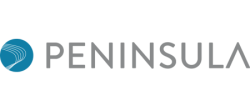 Peninsula is the leading independent supplier of marine energy globally. Our unrivalled physical supply and reselling network, backed by industry-leading support function expertise, strong governance and deep funding strength, makes Peninsula the most trusted independent brand in the marine energy industry.
As a top three physical supplier by volume, we have kept energy flowing and the global fleet moving for almost three decades. Today we are focused on developing greener marine energy solutions for our customers.  From the introduction of our new build dedicated LNG supply vessel in the Mediterranean, to the increasing number of biofuel deliveries we are undertaking across our physical and reselling network, we are already providing real world decarbonisation solutions to our customers today.
Peninsula has an eye on 2050 and is already exploring future fuels to bring further GHG reductions to the global fleet. As an impartial energy supplier, Peninsula will provide all viable alternative and future fuels to its customers.
We are acting today and investing in tomorrow.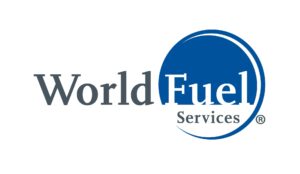 Headquartered in Miami, Florida, World Fuel Services is a global energy management company involved in providing energy procurement advisory services, supply fulfilment and transaction and payment management solutions to commercial and industrial customers, principally in the aviation, marine and land transportation industries. World Fuel Services also offers natural gas and electricity, as well as energy advisory services, including programs for sustainability solutions and renewable energy alternatives. World Fuel Services sells fuel and delivers services to its clients at more than 8,000 locations in more than 200 countries and territories worldwide.
For more information, visit www.wfscorp.com.

Lloyd's List Intelligence is the industry expert delivering actionable maritime insight, data, and analytics trusted by 60,000 professionals across the globe to drive commercial advantage, evaluate risk, and support the efficient and lawful movement of seaborne trade.
Our data is collected only from the most reputable partners and accurate sources, many of which are exclusive to us and our customers.
Our advanced analytics, artificial intelligence, and industry expertise transform our unparalleled data into powerful insight delivered through data and analytics platforms and services, news and commentary, and publications that help professionals in maritime operations, risk, and compliance stay well informed.